In Support of L-0789 Dispatcher Jenn Cahill
Dear brothers and sisters,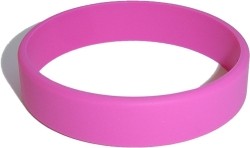 I have pink wristbands for sale that are in support of our dispatcher Jenn Cahill.
They say "Nashuas bravest" with her badge number on it.
They are five dollars with all money going to Jenn and her family.
If you would like to buy one please contact me at 305-7048. Thank you in advance for your support.
Yours in brotherhood,
Matt Perault
---