Members can choose from Track 1 - Leadership or Track 2 - Union Administration. Breakfast and lunch will be provided.
What: IAFF Partnership Education Program (PEP) Event
When: Tuesday, May 8, 2018
Where: The Manchester Downtown Hotel, 700 Elm St. Manchester, NH
Time: Classes start at 10:30 a.m. following breakfast.
Please contact the office at 603-223-3304 with any questions.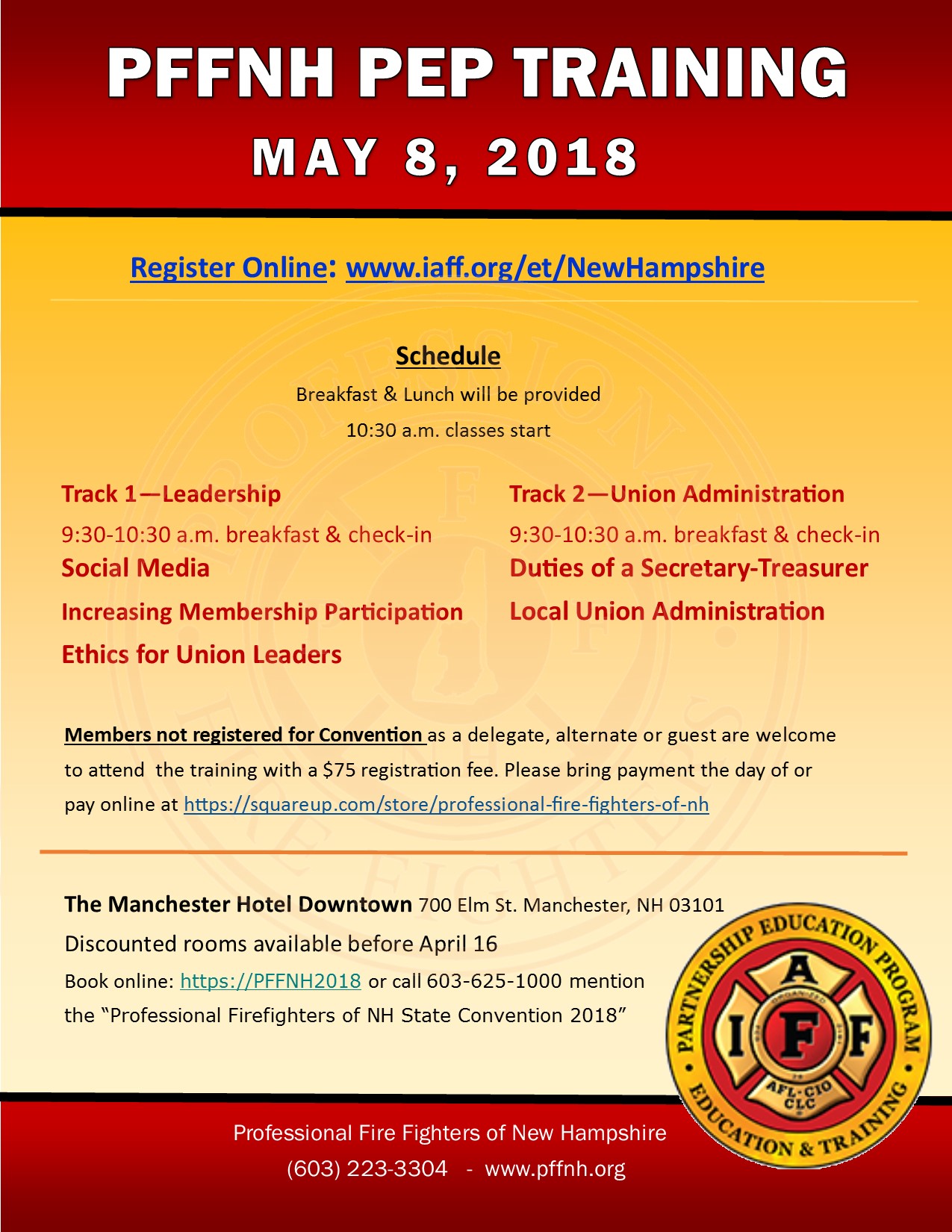 Download:

PFFNH PEP 2018 Flyer.pdf