Operation Warm
aaaaaaaaaaaaaaaa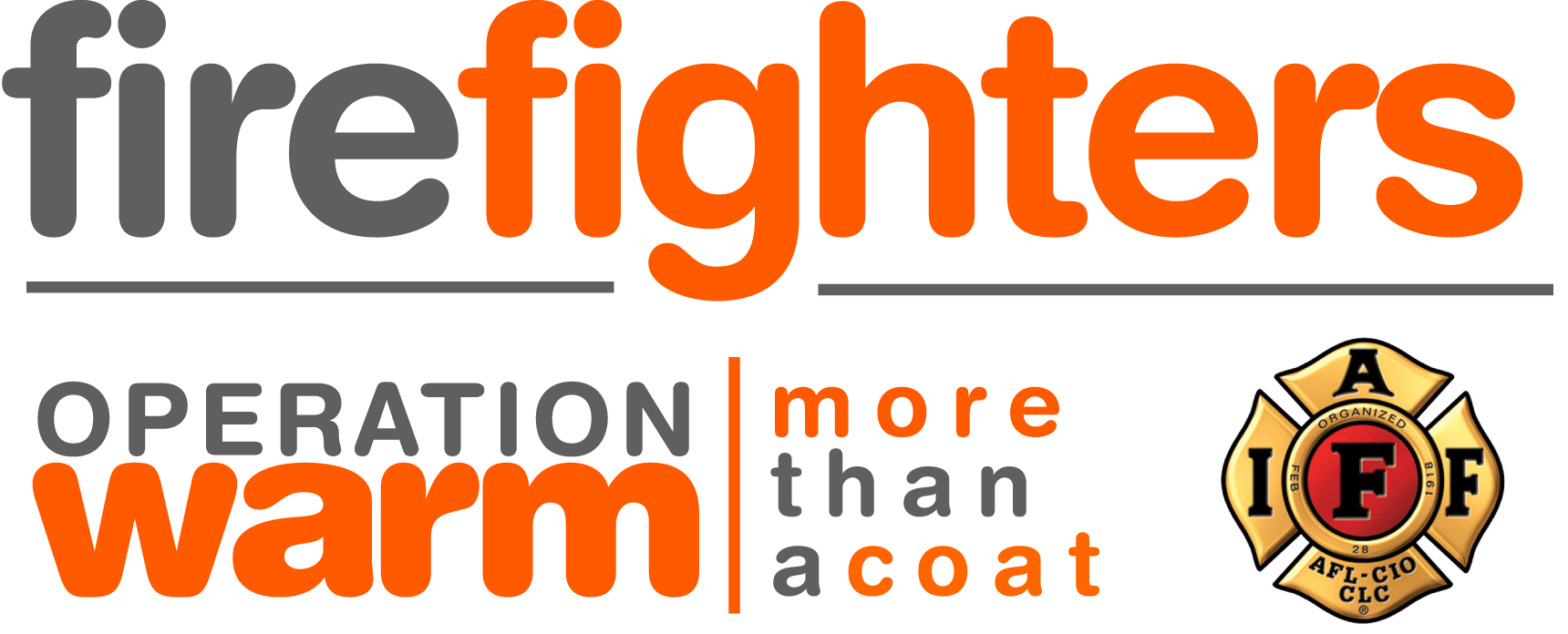 Standing Up To Make A Difference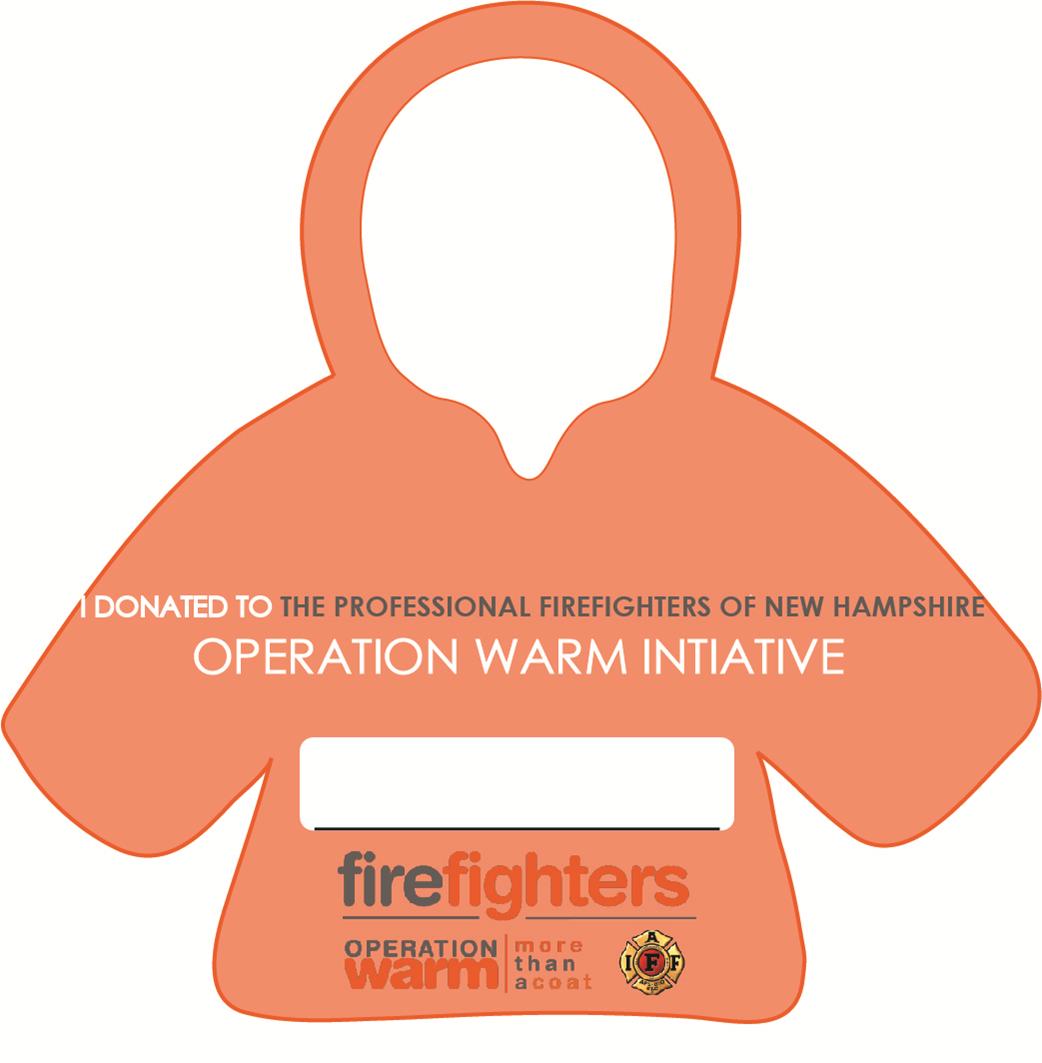 Over 42,000 New Hampshire children live in poverty, where the winters are brutally cold, even when you are properly dressed. Now imagine how cold it feels without a winter coat. The Professional Firefighters of New Hampshire are standing up to make a difference. We are partnering with Operation Warm to provide children in need brand-new winter coats, made especially for them.
Help us reach our goal to keep over 4,000 children warm this winter. Your $34 donation provides a local child with a brand-new coat, made especially for them, right here in the USA. All donations are tax deductible. DONATE HERE: www.operationwarm.org/newhampshire
Local Donation Pages

These Locals have stepped up and are on a mission to give warmth to local children. $34 provides a brand-new Union made USA coat.
Help your local fire fighters warm up winter for local kids in need. Donate to their page directly.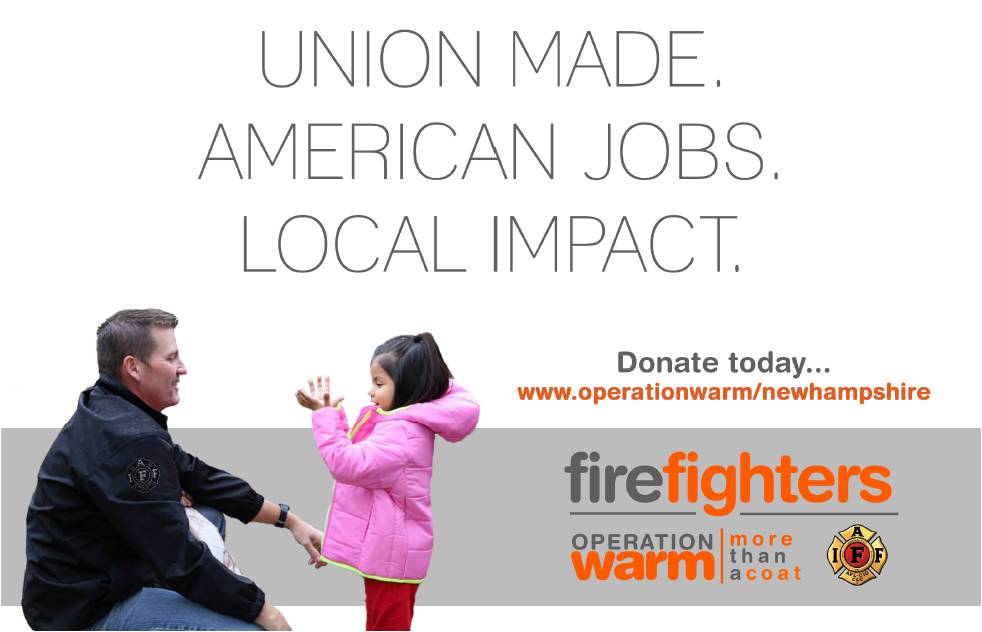 Page Last Updated: Aug 12, 2014 (10:13:00)