IAFF Headlines
Current news directly from IAFF locals, councils, and state/province associations in the US and Canada.
Professional Fire Fighters of Massachusetts Give Lifesaving Tips for Halloween
10/31/14 - Professional Fire Fighters of Massachusetts
BOSTON, MA – By making small adjustments to costume and decoration choices on Halloween, danger and risk to public safety is easily decreased. According to the U.S.
CU Buffs First Responder Appreciation Game
10/31/14 - Cunningham Fire Fighters
Howard Street 4 alarm fire
10/31/14 - Buffalo Professional Firefighters Assoc.
http://www.buffalonews.
IAFF APP
10/31/14 - IAFF Local 21
View in Browser The IAFF Frontline App - Don't Leave Home Without It All of the information you get from the IAFF web site is now available for your mobile device or tablet, wherever you are. The IAFF Frontline app lets you submit a change of address, request a membership card and much, much more.
Honor Guard T-Shirts
10/31/14 - Rockland Fire Fighters
Honor Guard Fundraiser T-Shirts are available. We have sizes Small through XXL available for $20 each.  Shirts are shippable for an small additional charge. All proceeds from the sales of these shirts go directly to support the Rockland Firefighters Honor Guard. Email fundraiser@rocklandfirefighters.org, call or stop in to the Fire Station to get yours today.
City of Muskegon hires 3 full-time firefighters for first time in more than a decade
10/31/14 - Michigan Professional Fire Fighters Union
MUSKEGON, MI – Three part-time firefighters at the Muskegon Fire Department have been hired as full-time "career" firefighters.
Eastpointe firefighters train to rescue the rescuers
10/31/14 - Michigan Professional Fire Fighters Union
EASTPOINTE — The Eastpointe Fire Department spent Oct. 15-17 in training sessions at the fire station, preparing in case any firefighters get into trouble.
Sign Up for Pension News....
10/31/14 - IAFF Local 1014
www.letstalkpensions.com is offering a free news feed of online pesions articles from around the state and the nation.
Fiscal Year 2014 Assistance to Firefighters Grant (AFG) Program FOA Release
10/31/14 - Professional Firefighters of Maine
This serves as notification that the U.S. Department of Homeland Security's Federal Emergency Management Agency's Fiscal Year 2014 Assistance to Firefighters Grant Program (AFG) will open on Monday, November 3, 2014 at 8:00 am eastern time. The application period for the FY 2014 AFG program closes on Friday, December 5, 2014 at 5:00 pm eastern time.
MFFA Foundation Donates $25,000 to Firefighters Burn Center
10/30/14 - IAFF Local 1784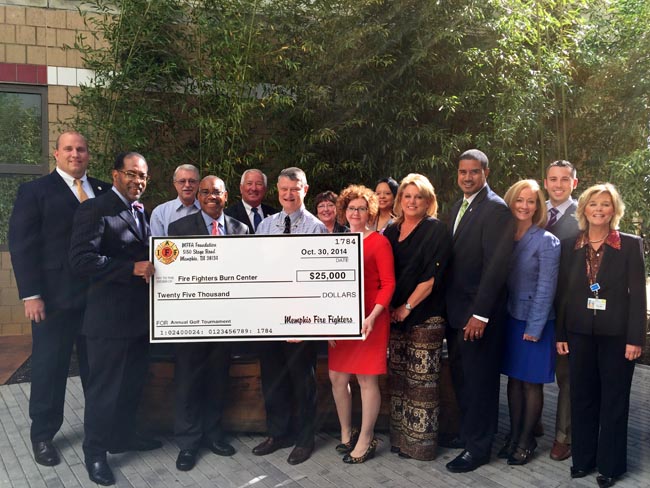 Memphis Fire Fighters continued its commitment to the community today by donating $25,000 to the Firefighters Burn Center at Regional One Health.  The MFFA Foundation holds a golf tournament annually and 100% of the proceeds are given to the Burn Center.
Mayor Menino's Passing
10/30/14 - Boston Fire Fighters
On behalf of Boston Firefighters Local 718, I would like to acknowledge the passing of Mayor Thomas M. Menino and extend my condolences to the Menino Family. Mayor Menino will forever be a part of Boston's political landscape. His leadership shaped our great city and Bostonians everywhere are grateful for that.
PROFESSIONAL FIRE FIGHTERS OF MA PRESIDENT EDWARD A. KELLY STATEMENT REGARDING PASSING OF FORMER BOSTON MAYOR THOMAS M. MENINO
10/30/14 - Professional Fire Fighters of Massachusetts
FOR IMMEDIATE RELEASE OCTOBER 30, 2014 Former Mayor Thomas M. Menino dedicated his life to serving the City of Boston, its residents and visitors.  He literally took the title of "Mayor" to a new level.  Almost 60% of all Boston residents have personally met him - which truly made him the 'Mayor of the people'.
Salvation Army Bell Ringing Season Begining
10/30/14 - IAFF Local 21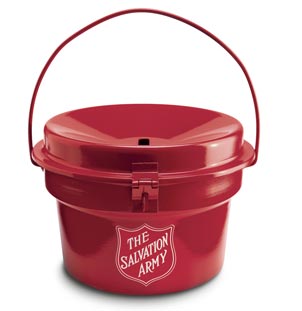 Bell ringers are needed for the Salvation Army's Kettle Kickoff on Friday, November 8, 2014, (B shift working). Location: Midway Cub Foods from 1000 to 1700 hrs in 2 hr shifts in turnouts.  Please contact Bob Kippels, 651/274-6653, with preferred time.  Thanks for your help.
Sample Ballots from Local 42's Political Action Committee
10/30/14 - IAFF Local 42
Medford Fire Fighters Association PAC Candidate Endorsements 2014
10/30/14 - Medford Firefighters Local 1431
Medford City Council: Ward 2 Tim D'Alessandro, Ward 3 Kevin Stine, Ward 4 Michael Zarosinski. Jackson County Circuit Court Judge: Judge Adam Peterson
OK Fire Pipes & Drums
10/30/14 - IAFF local 1882
Lawton firefighters are third of state bagpipes-and-drums honor band Sun, 10/05/2014 - 4:24am Malinda Rust. Lawton Constitution Lawton Fire Department Capt. Mark Schucker steps out into the sunlight of the basketball court at Fire Station No. 2. Instead of an orange ball, he's grasping a set of bagpipes under his arm. Firefighter Drew Young and Lt.
Choices and Halloween are here...
10/30/14 - IAFF Local 1014
2014 Operation Warm Coat Distribution
10/29/14 - IAFF Local 21
Altoona Fire vs. Reading Fire Charity Hockey Game
10/29/14 - Pennsylvania Professional Fire Fighters Association
Altoona L0299 will host Reading L1803 in their 1st Charity Hockey game. This event will benefit Sheetz for Kidz and will be held November 15, 2014 at Galactic Ice in Altoona, PA. L0299 is asking for a donation at the door and are selling event T-Shirts. Matt Kennedy is the point of contact.
2014 Elections
10/29/14 - IAFF Local 3357
~~ AUGUSTA PROFESSIONAL FIREFIGHTERS ASSOCIATION TO MEMBERS; LOCAL 3357 WILL BE HOLDING ELECTIONS IN NOVEMBER FOR THE POSITIONS LISTED BELOW. THE CURRENT EXECUTIVE BOARD ENCOURAGES THOSE INTERESTED TO EXPRESS YOUR INTEREST.
Funeral Services for Alva Jackson
10/29/14 - Oregon State Fire Fighters Council
Alva Jackson, wife of Emeritus Member Frank Jackson has passed away. Her memorial services are as follows: The funeral for Alva Lu Jackson has been scheduled.
Nov 4th Election Endorsements
10/29/14 - IAFF Local 73
St.
48/96 Work Schedule
10/29/14 - IAFF 3711
Please log on and vote on the opinion poll regarding the 48/96 work schedule. The voting starts October 29, and ends on November 5th.
GOTV Reminder
10/28/14 - IAFF Local 312
It's time to give and time to give THANKS!
10/28/14 - IAFF Local 1563
Every year your Anne Arundel County Professional Firefighters team up with The Anne Arundel County Professional Fire Chiefs Association to feed needy families within our county. This year we are looking to set giving records. Please consider putting together a basket, buying some items for a basket or just donating cash for us to do the shopping.
The 2014 Fire/EMS Millage Proposal
10/28/14 - IAFF Local 3472
Novemeber 4th is only a few days away.  Please make your voice heard and Vote YES on the Rochester Hills Fire/Rescue Protection. The City of Rochester Hills has a video available to show why this millage is needed and what a YES vote will do for you.
Elections Have Consequences, A Message from General President Harold Schaitberger
10/28/14 - Albuquerque Area Fire Fighters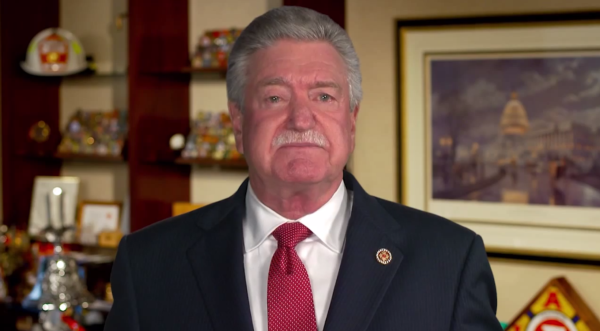 On November 4, voters will be heading to the polls to elect or re-elect candidates at the local, state and federal levels … and the stakes are high for our members and our profession. WATCH VIDEO .
Registration for Sparky's Toy Drive - November 13th & 14th
10/28/14 - Windsor Professional Firefighters Association
Registration for the 2014 Sparky's Toy Drive will be on November 13th & 14th from 9:00AM - 7:00PM at St. Andrews Church on the corner of Park Street West and Victoria Avenue in Downtown Windsor. Please bring valid ID for yourself and children. For additional Information contact John McRae at 519-818-0678 or email sparky@windsorfirefighters.org.
Daylight Savings Time Ends
10/28/14 - IAFF Local 3472
Daylight Savings Time Ends Sunday, November 2. Along with falling back one hour, don't forget to change the battery in your Smoke Detector and Carbon Monoxide Detector. This simple task can make the difference in saving your life.
2014 Candidate Endorsements
10/28/14 - Alaska Professional Fire Fighters Association
2015 Health & Benefits Video
10/28/14 - Denver Firefighters Local 858
2015 Health & Benefits video.
Firefighters Coats for Kids
10/28/14 - Pittsburgh Fire Fighters IAFF Local No.1
Pittsburgh Fire Fighters IAFF Local No.1 Firefighters Coats for Kids, Pittsburgh Fire Fighters to Provide Brand New Winter Coats to Children in Need Pushing Back Against the Cycle of Poverty and Serving the Children in our CommunityThe Pittsburgh Fire Fighters Local No.1, are hosting the 3rd annual Firefighters Coats for Kids Program, helping local children in need.
OSFFC/IAFF PEP Seminar
10/28/14 - Oregon State Fire Fighters Council
ELECTIONS HAVE CONSQUENCES
10/28/14 - Oregon State Fire Fighters Council
http://www.youtube.com/watch?v=S0H6TsOGmAU&feature=youtu.
City Approves Park Rename
10/28/14 - IAFF Local 51
Today the City of El Paso passed a resolution to rename the Tierra Del Este#30 Park after our beloved Kip Hall. Many people were involved with this endeavor. Check the city website for more details. Below are some resources to access the information.
Pensions Focus of Detroit Bankruptcy Case's Closing Arguments
10/28/14 - Paul Hufnagel
The historic hearings on whether Detroit will exit the nation's largest-ever municipal bankruptcy came to a quick end Monday after closing arguments, which were abbreviated by settlements with major creditors.
President's Message 10/28/14
10/28/14 - IAFF Local 2180
Dear Brothers and Sisters, It's been approximately two months into our new administration and a lot has changed. Some good and some bad, but we need to continue to work together in an effort to solve all of our issues.
1014 November 2014 election recommendations
10/28/14 - IAFF Local 1014
Its that time AGAIN.... Below you will find the endorsement recommendations from 1014, CPF and the IAFF. At 1014 we take elections very serious with our local elected officials. When there is an election in any of our cities we contact all those that are running for office and invite them for an interview. Some choose not to attend.
Open Enrollment Letter
10/28/14 - IAFF Local 1403
Wisconsin Worker's Fight Against Union Busting
10/27/14 - IAFF Local 311
Wisconsin Workers Fight Against Union Busting Wisconsin workers refuse to give up the fight to remove union-busting, job-killing Governor Scott Walker. Ed Schultz traveled to Madison, Wisconsin to talk with local firefighters about the state's future. Rep. Mark Pocan joins the conversation.
Save the Date for Christmas Party
10/27/14 - IAFF Local 271
Firefighters and Retirees please mark your calendars and plan on attending the 2014 Christmas Party. Bring as may guests as you like, the more the merrier. Date: Friday December 12th, 2014. Times: 6:15 PM to Midnight Location: The Doubletree in Missoula Entertainment: There will be a live Band (the Tomcats) playing from 9:15 to 11:45. Invites will go out in two weeks.
Coats for Kids 2014
10/27/14 - IAFF Local 2819
We're looking for your participation to assist a truly great cause. Operation Warm's Coats for Kids drive is commencing this November 12th at 12:00pm. The Kitsap Fire Fighters Benevolent Fund will be spearheading the logistics but the basics are listed below. Meet at Bremerton Station 2 at 11:15 Departing 2's at 11:40 and headed to West Hills STEM Academy at 520 National Ave.
Highrise Ops Class in Norfolk
10/27/14 - IAFF Local 794
Our brothers from Norfolk FD, Local 68 are sponsoring a Highrise Firefighting Operations Course by Dave McGrail in March. The class is only $40 until 12/31 and $50 after the new year. Dave McGrail is an asst chief with the Denver FD and considered one of the nations leading experts on fires in highrises, mid-rises, and standpipe equipped buildings.
Change your clocks and change your battery in your smoke detector
10/27/14 - IAFF Local 4727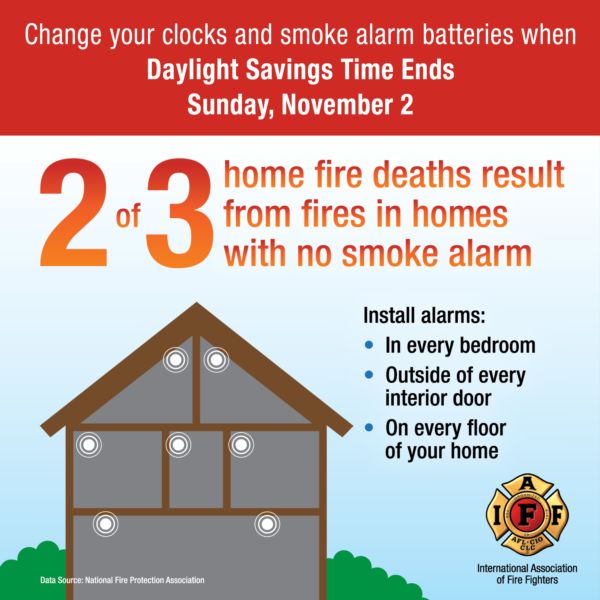 Firefighter Safety and the Codes: A Necessary Partnership
10/27/14 - Michigan Professional Fire Fighters Union
OCT. 27, 2014: Please see the attached flyer for this upcoming (Nov. 19, 2014) training workshop titled: Firefighter Safety and the Codes: A Necessary Partnership. While this program is being sponsored by the MFIS, we are promoting it to our members as well. The focus is not only for Inspectors but for all fire service personnel to learn how the codes impact their work environment.
2015 Executive Officers Announced
10/27/14 - IAFF Local F-273
IAFF Local F-273 is proud to announce our new Executive Officers for 2015! Click for full story...
LA Times Article response
10/27/14 - IAFF Local 1014
FIREFIGHTER FAMILY MEMBERS WORK THEIR TAILS OFF TO EARN JOBS IN OUR PROUD PROFESSION WHERE THEY SERVE THE PUBLIC AND SAVE LIVES AND MIGHT EVEN BE CALLED UPON TO GIVE THEIR OWN LIVES FOR OTHERS… That is what our investigation revealed.
Headlines Provided By:
Profirefighter.com - IAFF Website Design, IAFF Website Hosting, 100% Union Made in the USA.
GrievTrac.com - Online Grievance Tracking Software, 100% Union Made in the USA.
UnionActive.com - Website Content Management System with Powerful Communication Tools for Union Website's, 100% Union Made in the USA.
IAFFLocals.com - Complete list of IAFF locals and websites plus featured content from IAFF locals around the US and Canada.
IAFFWebsiteDesign.com - IAFF Web Design, Specifically for IAFF Local Website's, 100% Union Made in the USA.