IAFF Behavioral Health Peer Training
Update: Spots are full but contact us if you wish to be placed on a waiting list. The IAFF has made Behavioral Health a priority in terms of recognition, treatment, and reaching out to local leaders to get our members the resources and help they need.
IAFF 3rd District Vice President Jay Colbert has committed to bringing the peer support training to our district. The goal is to train our members to become peer counselors and develop a local team of support.
Please see the attached flyer for details on the upcoming training. We are hoping to make an investment in our own well-being with this valuable training.

Reserve a spot by contacting the office (603) 223-3304 or emailing us at pffnh@profirefighter.com.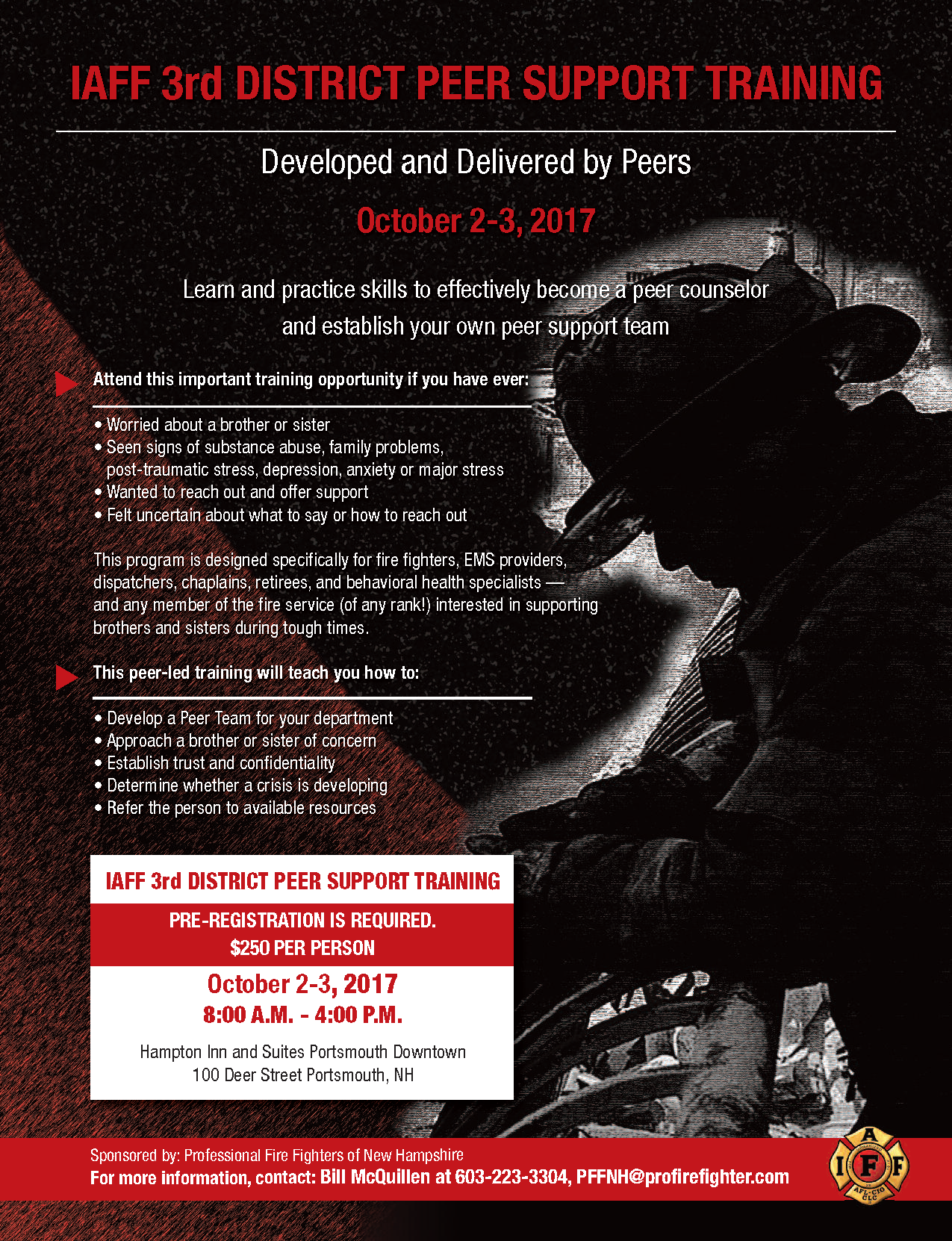 Download:

Bedford Fire Golf 2017.pdf